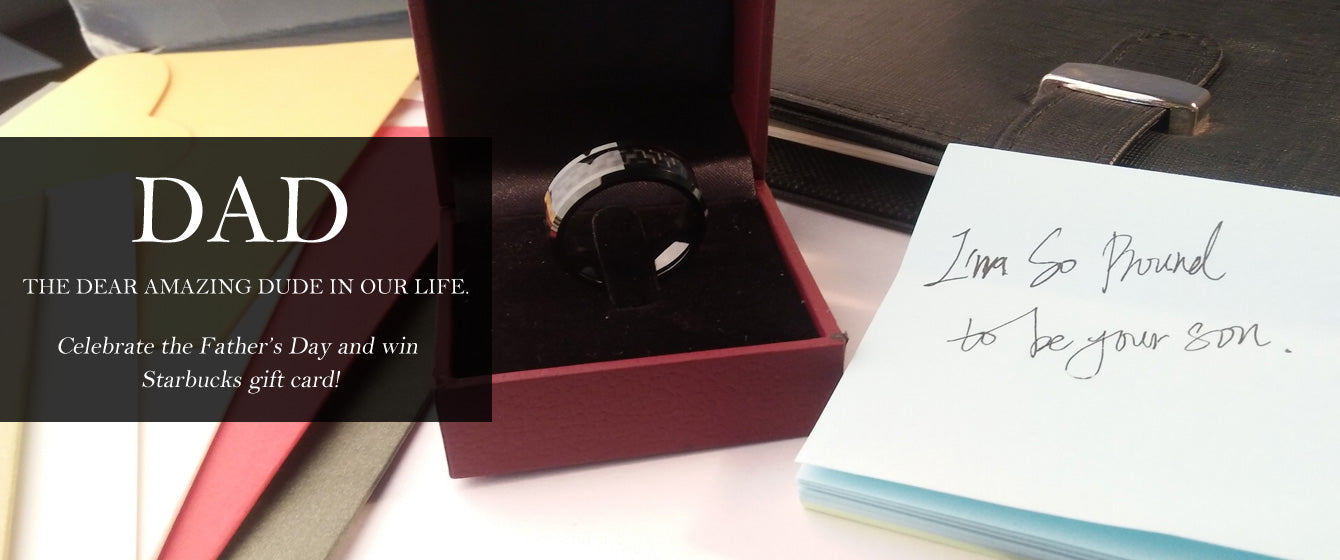 get king will for free
We all want to tell our great Dads how deep that we love and care about them, but sometime we are too busy managing our own circle, sometime we're just too shy to speak these simple words out, and sometime we just can't find the best way to show our feelings. But life's so short! Speak it out! The coming Father's Day, say it with King Will rings. And we treat you with Starbucks.
HOW TO CELEBRATE?
PART 1
From 1st June, every order on website will get a 15% discount. Coupon code:
HappyFathersDay
.
PART 2 - Sharing your words.
No matter where you place the order, we expect your participation.
1. Write down the words you want to say to your dad.
2. Take a photo of the words along with the gift ring. Just like the banner.
3. Send it to us by email or any other way you like.
4. We'll create a photo album on Facebook and return you with the link.
5. Now it's time to gather likes.
THE WINNER
At 23rd June, just a few days after Father's Day, the most liked 8 photos will be selected as winner.
GOLD WINNER
The photo gets the most likes win a $50 Starbucks gift e-card.
SILVER WINNER
The photos get the second and third most likes win a $25 Starbucks gift e-card.
BRONZE WINNER
The next 5 most liked photos win a $10 Starbucks gift e-card.
All gift cards will be sent by email.
HAPPY SHOPPING AND HAPPY FATHER'S DAY!